Academic
Junior
19th February 2019
Mother Tongue, Other Tongue 2019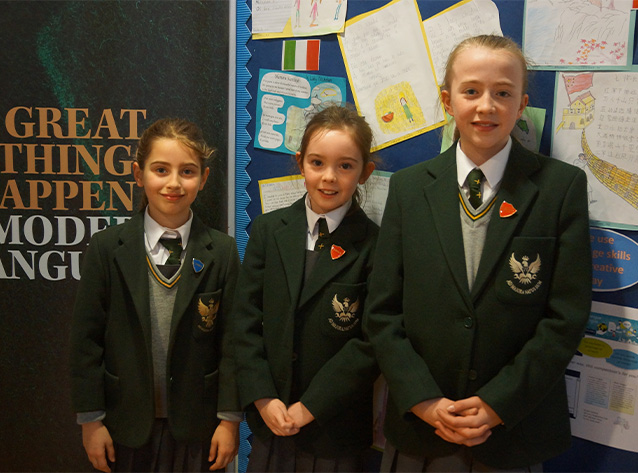 Mother Tongue, Other Tongue 2019

Personal Excellence
The Junior School pupils recently had the opportunity to submit a piece of work for the Scotland's National Centre for Languages 'Mother Tongue, Other Tongue' competition run by the University of Strathclyde.
We had a lot of excellent submissions from the children and we were delighted by the wonderful feedback on the quality of the work our children have produced!
We are sure both children and parents will be delighted to hear that we have THREE children whose work will be included in the anthology produced!

The Highly Commended for Mother Tongue category is Giulia Ferretti (P3 Holy Isle) for Italian. The two winners for the Other Tongue category are Anna Inglis (P3 Holy Isle) and Orla Kelly (Prep Tiree) both for Spanish.
Well done to all of our pupils who got involved and a huge congratulations to our three fantastic winners!