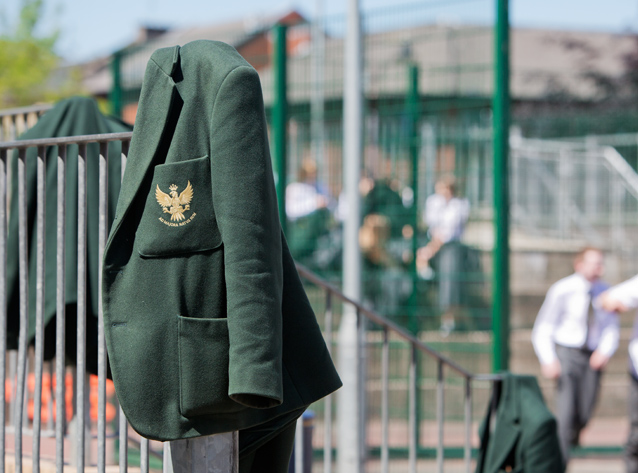 Admissions during Coronavirus (COVID-19) outbreak
During the Coronavirus outbreak, we are unable to carry out tours or Taster Days for prospective families.
However, we are still accepting applications and our admissions team is on hand to take you through the process and answer any queries you may have, no matter how big or small. Get in touch today at admissions@staloysius.org or call 0141 332 3190.
You can also request a digital version of our prospectus here.
Our 2020 - 21 fees are as follows:
| | | |
| --- | --- | --- |
| Year | Per Term | Per Annum |
| Kindergarten | £2,517 | £7,551 |
| P1 - P6 | £3,624 | £10,872 |
| P7 | £3,810 | £11,430 |
| S1 | £4,560*/£4,326 | £13,212* |
| S2 | £4,326 | £12,978 |
| S3-S6 | £4,485 | £13,455 |
* Fees for S1 include the cost of a compulsory trip for the year group. The fees for term one include the cost of this.
The fees include the provision of textbooks, personal accident insurance, travel to and from sports grounds during weekdays and return travel to and from the College on Saturday mornings for team members playing 'away' fixtures.
Please note fees are subject to change by the Governors upon review.
WRAPAROUND CARE
You can find full details on our wraparound care services, including fees, here.
FINANCIAL ASSISTANCE
The College has a long tradition of providing bursary assistance to families who feel their child would benefit from an Aloysian education. This is central to our ethos as a Catholic school and has helped many pupils achieve their potential in the Green Blazer. Applications for bursary places are highly competitive. All bursary applications must include a completed Financial Assistance Form and supporting documentation at the time of application.
Download the Financial Assistance Form here. Due to the Coronavirus pandemic, we are asking that all financial assistance forms be submitted electronically.