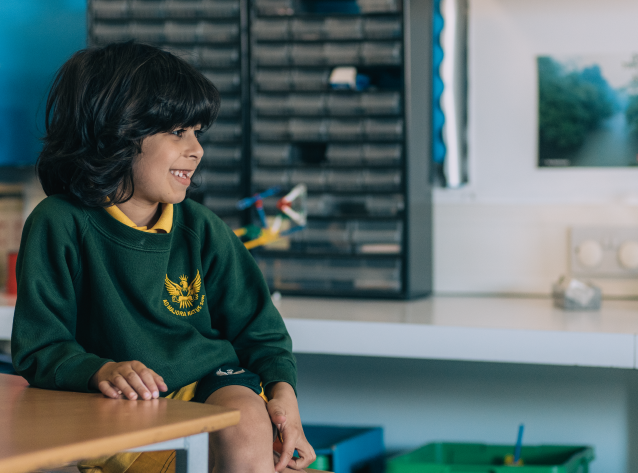 Our Juniors curriculum is planned to ensure that every child reaches their full potential. It is centred on strong academic, spiritual and moral beliefs to support each child as they progress through the school. Building upon the early foundations established in Early Years, the curriculum at St Aloysius' College Junior School is firmly rooted in the characteristics of Jesuit Education and mirrors the principles of Curriculum for Excellence.
In the Junior School, pupils are encouraged to discover personal excellence through a balance of academic and individual achievement. As a school, we recognise that every child in the Green Blazer is different and, in keeping with the principles of Jesuit education, each pupil is given the opportunity to achieve goals at their own pace and ability.
We offer a stimulating and challenging curriculum, rich and varied in nature, and offering an excellent foundation in the core subjects of English, Maths, RE, and Humanities.
Our 3-18 curriculum offers smooth progression from Kindergarten all the way through to S6 and in the Junior School is supported by specialist provision in Art, Drama, Music, PE, Science, and Modern Foreign Languages (MFL). There are dedicated rooms in the Junior School for Art, Science and MFL and access to our new Performing Arts Centre and Sports Centre for Drama, Music and PE. MFL follow the national 1+2 model, where pupils will have the opportunity to learn two Modern Foreign Languages in their time in the Junior School.