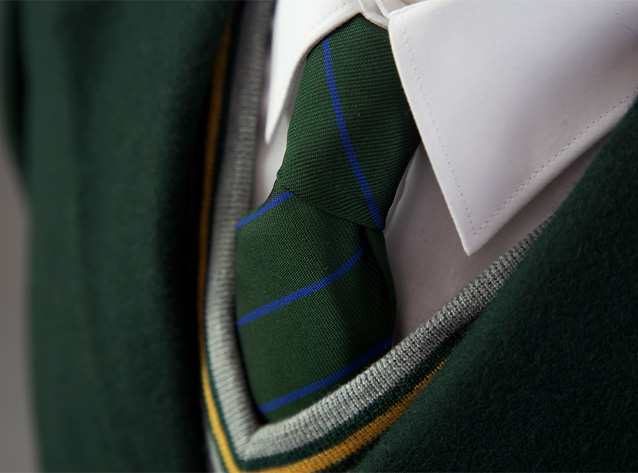 The pupils of St Aloysius' College take great pride in their uniform, especially their beloved Green Blazer.

Below, you can find our uniform lists.
Kindergarten Uniform and Equipment Info
Junior School Uniform and Equipment Info
Senior School Uniform and Equipment Info
We have a School shop, located opposite the main building next door to the Finance Office, which sells a limited supply of stationery items and second hand uniform to purchase. It also stocks a full set of new uniform in all sizes that your child can try for size. Purchases, however, can only be made online at www.Schoolblazer.com
The shop opens (term time) Monday- Friday between 11.00am-11.15am and 1.05pm- 1.35pm. Payment can be made by cash/cheque or by credit card in our Finance office. Cheques should be made payable to St Aloysius' College.
Donations of clean, good quality items may be handed into the school reception throughout the year. All proceeds from sales go to the College's nominated Charities.
In the event that you are unable to visit the school during the normal opening hours, please contact Miss Cherie Jardine Cjardine@staloysius.org as an alternative time may be possible to arrange.