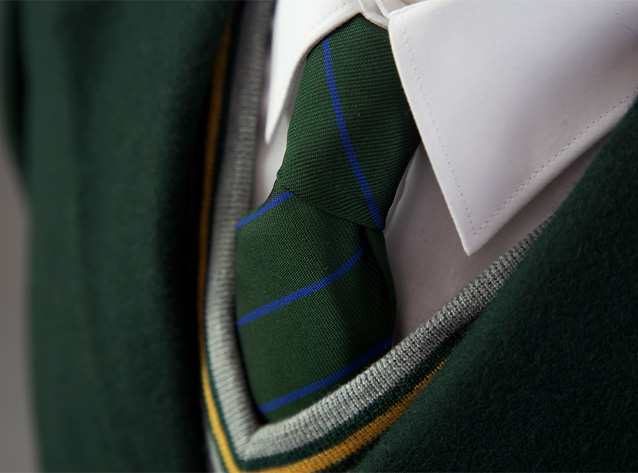 The pupils of St Aloysius' College take great pride in their uniform, especially their beloved Green Blazer.

Below, you can find our uniform lists.
Kindergarten Uniform and Equipment Info
Junior School Uniform and Equipment Info
Senior School Uniform and Equipment Info
We have a School shop, located opposite the main building next door to the Finance Office, which sells a limited supply of stationery items and second hand uniform to purchase. It also stocks a full set of new uniform in all sizes. Purchases, however, can only be made online at www.Schoolblazer.com
Due to COVID-19 restrictions, we are unable to allow visits to our shop to try on uniform. However, we do have a number of discounted second-hand uniform items in nearly-new condition available to purchase. You can see a price list here.
At this moment, we are allowing purchases to be made and uniform tried on at home. This can be returned if not suitable. If you are interested in purchasing any of the nearly-new uniform items we have put the following process in place:
Email uniformshop@staloysius.org with the specific item(s) and accurate sizes you require.
A member of staff will check the shop stock for availability and confirm what is available.
If in stock, we will email you to let you know and you will then make the required payment through your ParentPay account or via the finance office.
Once payment has been received, we will safely package the items and a time and date will be arranged for collection.
Donations of used uniform are greatly received but we can only accept items that are in good condition, freshly laundered and folded neatly please. All proceeds from sales go to the College's nominated Charities.