Trips and Activities
Junior
4th July 2019
5-day itinerary Lake Garda Trip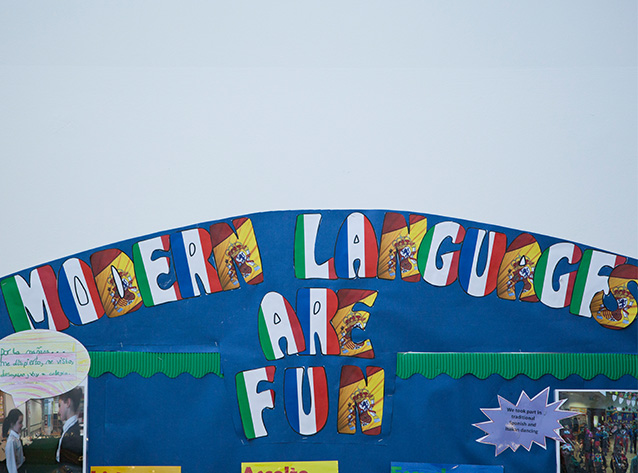 This year, Primary 7 spent 5 incredible days in the Lake Garda area, packed with cultural and fun activities.
On the first day we went to Castiglion delle Stiviere, birthplace of St Aloysius Gonzaga. It is always a pleasure to visit the San Luigi Basilica and also, as some pupils commented, "a very special moment" for members of the Gonzaga House. The Church was built by the Jesuits in 1608 and it preserves the major relic of the saint: the sacred skull, enclosed in the urn on the main altar. We all prayed for our Aloysian community then walked a short distance to the walls of the castle, where St Aloysius was born. Afterwards, we stopped to enjoy a delicious ice-cream, a favourite treat that the children looked forward to throughout the trip!
Day two started with a healthy walk around the historical town of Lazise. The afternoon was spent in Milan. The visit to Giuseppe Meazza stadium and museum in San Siro was clearly one of the highlights for many of us. One of the largest football stadiums in Europe, with a seating capacity of over 80.000, it is home of two major Italian "Serie A" teams: AC Milan and Inter Milan. Many children were surprised to hear that two rival teams can actually share the same stadium…a good lesson learned here!
This was followed by the visit to the magnificent Gothic cathedral, Duomo di Milano. Dedicated to the Nativity of St Mary, this stunning work of art took almost six century to complete. It is the largest Catholic Church in Italy, after St Peter's Basilica is in the State of Vatican City.
Day three was spent in picturesque Malcesine and Verona. After a ride on a high-tech rotating cable car we reached to the snowy top of Monte Baldo (approx. 2000mt) and children enjoyed a hot chocolate before heading to the Scaliger Castle, for more breath-taking views on the Lake.
The rain welcomed us in the beautiful city of Verona, UNESCO World heritage site, but it did not stop the group from taking pleasure in a fantastic learning walk. Our very passionate and knowledgeable guide took us around some of the iconic places in Verona and congratulated our children on their wonderful attention and thoughtful questions. The Arena, one of the oldest Roman amphitheatres in the world, still used by both local and world's best known Opera singers and musicians due to its great acoustics. The evening concluded with a tasty Italian pizza at a restaurant in the main square which went down really well.
Day four was a full day at the wonderful theme park Gardaland! Needless to say that children were ecstatic to go on many rides and rollercoasters but they were also mindful of their less-adventurous peers and staff members! A fun day, they will certainly remember for a few years to come.
On the last day, we were warmly welcomed by children, staff and parents at Jesuit school Leone XIII, in Milan. Our children started the morning with a prayer and a song, both in Italian and English, and were treated by delicious snacks offered by parents! We all felt blessed by our partner school's hospitality. It is the second year that we visit as part of our Magis Exchange programme and we are also proud of this wonderful cultural and linguistic experience for our children. Mrs Chiocchio in Milan commented: " The spirit of friendship that binds our schools was strong among us all that morning: from the fantastic Italian speech your students opened with, to the Sing for Climate song and Prayer for our Earth."
Our children were real ambassadors for the College and had an opportunity to practise the language and create beautiful drapes on the theme "Caring for the environment" with their Italian peers. Italian children and staff are looking forward to visiting us in Glasgow in the future.
Please let me take this opportunity to wish you and your family a lovely summer.
Best regards
Simona Gravina
Junior School Modern Languages Curriculum Leader