Senior
31st March 2021
Chemistry Success for S6 pupil!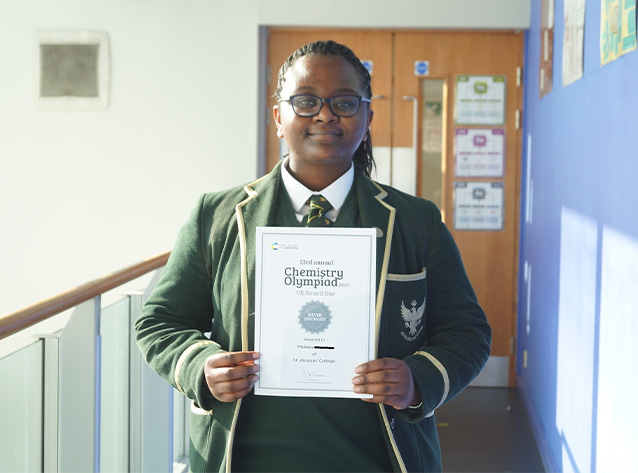 CHEMISTRY SUCCESS FOR S6 PUPIL!
A huge congratulations to Advanced Higher Chemist Mbikwa S (S6), who managed to secure a Silver award after completing a tough two hour exam during lockdown, in the UK Chemistry Olympiad.
The UK Chemistry Olympiad is the leading chemistry competition for students in secondary education across the British Isles. Organised by the Royal Society of Chemistry, this enriching experience is a unique opportunity for students to push themselves further and excel in the chemistry field. Budding chemists develop critical problem-solving skills, learn to think more creatively and get a chance to test their knowledge in new, real-world situations.
Well done, Mbikwa!
#CelebratingSuccess #StAlsSenior