Whole School
28th January 2020
CISC 30th Annual Conference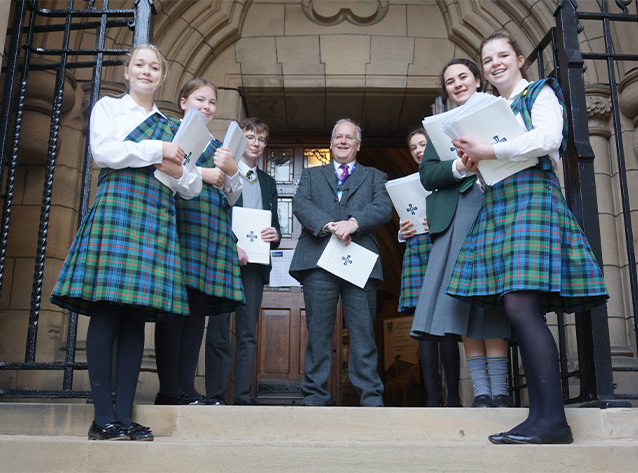 Yesterday and today, St Aloysius' College and Kilgraston School hosted the first Catholic Independent Schools' Conference of the new decade in the Hilton Glasgow Grosvenor.
The conference brought 135 schools to Glasgow with the theme being 'The Pearl of Great Price' symbolised the identity of our schools, and the need to participate fully in the human community- for the Common Good.
We were thrilled to welcome high profile keynote speakers including Dame Alison Peacock and former pupil Sir Harry Burns. Professor Burns shared insights into his time at the College and his distinguished career, including his current role as the professor of Global Public Health at the University of Strathclyde and previous role as Chief Medical Officer for Scotland.
We were also delighted that three of our senior school pupils made it along to share their views on the College, Arrupe, Lourdes and Children's Fund and how it had transformed the way they viewed the world and the concept of giving back.
We hope all the delegates enjoyed the conference and our wonderful city.
"Our young people are at the absolute centre of all we do at St Aloysius' College and this was so apparent at the 30th-anniversary conference held in Glasgow and hosted by the College. Our students shone with their commitment, their determination to be men and women for others and how this impacts on all they do. Speaking of their outreach, leading the examen with some 140 Heads and of course, in a breathtaking and moving celebration of mass, they were as always inspirational"- Mr. Bartlett