Community
10th November 2021
COP26 Inspired Sculpture and Sound Trail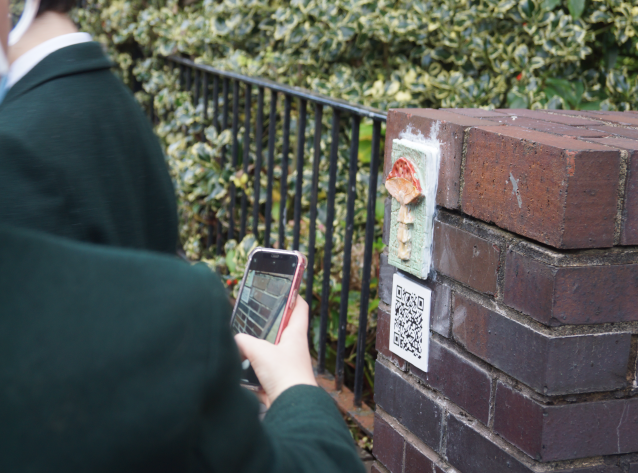 We are pleased to unveil our COP26 inspired Sculpture and Sound Trail - created by Senior Art pupils with the help of both Senior and Junior Schools.
Located throughout our campus on Hill Street - our trail is free to explore. Each sculpture has been carefully hand-made, with inspiration being taken from a trip to the Glasgow University Biodiversity Garden with local artist Louise McVey, who spoke about her work and how she finds her artistic voice through being close with nature.
Nature's influence can be seen throughout our trail, with many sculptures being inspired by animals, habitats, and greenery. By highlighting the natural wonder of our Common Home - the QR codes next to the sculpture highlight how fragile our planet can be with recordings and soundbites from our young people. With COP26 underway, our trail is a tribute to the historic event and also a means to educate and warn of the dangers of climate change.
Next time you are on Hill Street, have a lookout for our trail and see if you can find every sculpture!