Academic
Junior
31st January 2019
Dr. McDonald Junior School Science Fair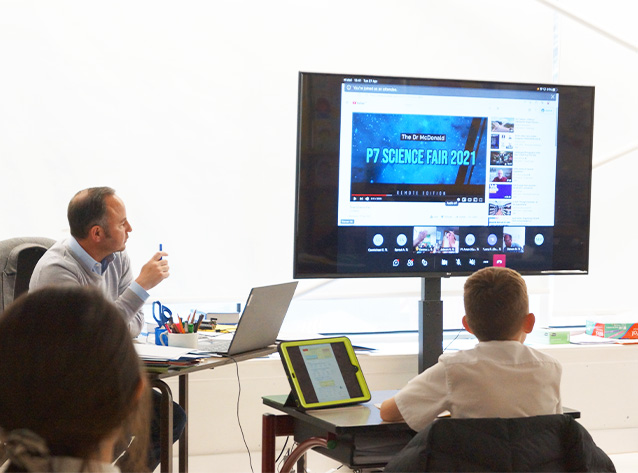 Dr. McDonald Junior School Science Fair
Delight in Learning
We had a fantastic evening of discovery last night at the Science Fair.
The Primary 7 pupils were showcasing their independent investigations to parents and staff. This year we had a huge surge in the number of engineering projects.
"It was great to see the "E" from STEM being so well represented" Said Mr McClintock.
From Pneumatic arms and ooblek, to Crime Scene Chemistry and Vitamin C detection we had many exciting projects to view. Ultimately Mrs Hartshorne, Mr Anderson and Dr Swan were charged with the difficult task of crowning this year's champions.
In Prep Skye Tomascz Ciechomski won with his investigation into growing food on Mars. In Prep Staffa Amelie Mackay shared the trials and tribulations of her studies of "the Levitron". And finally, Ryan Bennie from Prep Tiree demonstrated his homemade electromagnets and taught us all how he was able to measure the strength of the different electromagnets he set up. The future of Science looks like it will be in great hands.
Well done to all the pupils for the great efforts they put in!