27th May 2020
Eva, Olivia, and Freya Black show incredible act of kindness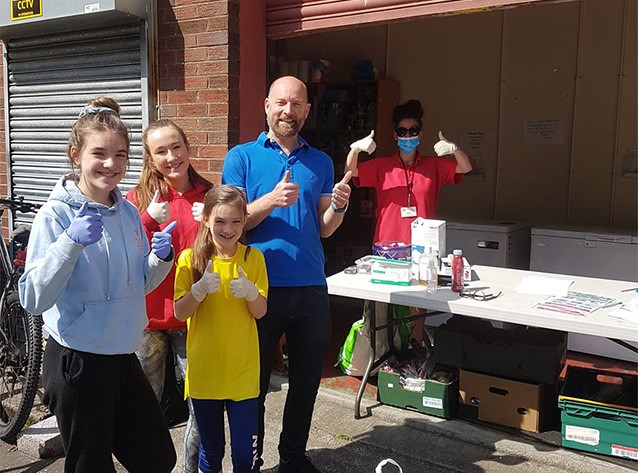 Eva (S4), Olivia (S2), and Freya (P4) Black, decided that during this difficult time, they were going to do something to help those who need it most.
The girls found their local food bank on Facebook (Coatbridge Community Foodbank), and decided that they were going to dip into their piggy banks to fund a large donation of food for them, as well as some other necessities including toothbrushes and toothpaste.
They also donated PPE (gloves and visors) for the volunteers who work for this amazing charity.
What an amazing act of kindness girls. You are a credit to St Aloysius' College!
#MenandWomenforOthers #MakeaDifference