Whole School
27th November 2019
Happy 160th Birthday, St Aloysius' College!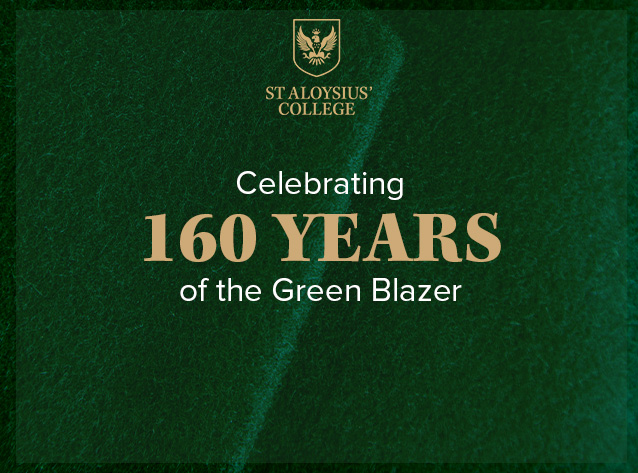 Today is a very special day at the College as we are celebrating our 160th birthday!
On the 12th of September 1859, the College was founded by the Society of Jesus to provide Catholic education to the boys in and around Glasgow. Fast forward 160 years and St Aloysius' College is now one of Scotland's highest performing co-educational independent schools.
Life at the college may look a little different than it did 160 years ago but our commitment to the education of young people and our Jesuit values remain the same.
Happy Birthday St Aloysius' College, here's to making #GreatThingsHappen
Take a look back over the last 160 years- http://bit.ly/2lKqsCu
We recently caught up with some former pupils (OAs) and staff to find out what St Aloysius' College means to them...
It is the learning institution of my formative years, where academic prowess was encouraged but not as much as living with integrity, as a decent and accountable human being and with a strong sense that life is not just for the self. Michael Montgomery (OA 1996)
St.Aloysius College is more than just an academic institution. St. Als is a centre for whole-person development, that encourages and nurtures - creativity, leadership, teamwork, resilience, adventure, spirituality, good moral ethics, confidence, interpersonal skills, compassion and humility both in and outside the classroom. Mr. Bagshaw
A place of unlimited opportunities where you can discover why you really are born for greater things…. Mr.Bartlett
St. Aloysius College gave me a sense of always striving to "do your best". The ultimate aim was always for excellence, but just as importantly, was to always endeavour to be the best person you could be and treat others as you would like to be treated yourself. This ethos has continued to underpin my life beyond my time at St. Aloysius. Jane Donoghue (OA 1987)
In the early 90s, I worked at the College in the library. I am now back helping with the Arrupe group and I find it very rewarding. The College is very special to me as it helps me to live my Jesuit vocation in a meaningful way living out 'men and woman for others'. Ted Coyle, SJ
St. Aloysius' College, to me, has always been about being part of a community. We're not just teachers in the school we are a part of something much larger – the worldwide Jesuit community. Mr. McClintock
St. Aloysius College is a good place to work. The pupils are a wonderful group of young people who have been blessed with tremendous talents. I am constantly overwhelmed by their compassion and concern for those in need. Their generosity in giving up free time and holidays to go on the Childrens' Fund Holiday or Lourdes Pilgrimage is truly humbling. It has been a wonderful privilege to be involved in contributing in a small way to helping young people realise their full potential. Mr. McLaughlin