14th April 2021
Head Boy Raises £1000 for Hospital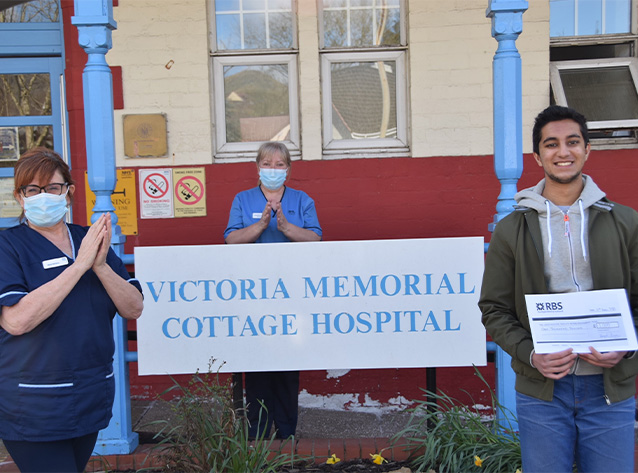 Huge well done to Head Boy Humzah R (S6) for demonstrating what it means to be #MenandWomenforOthers ⭐️
Humzah volunteered at Kilsyth Victoria Cottage Hospital on Saturday mornings before lockdown, and raised £1000 for the hospital by recording a video message about his experience there and posting it to his GoFundMe page.
Since August 2019, Humzah has helped the elderly patients by providing company and encouraging them to talk and interact, as well as assisting at mealtimes with serving food.
"I really enjoyed my time at the hospital, talking with the patients and learning about their life stories...It will be good to get back once the restrictions have eased."
Read more here: https://bit.ly/2ONriNv
#GreatThingsHappenintheGreenBlazer