Academic
20th September 2021
Head Girl and Head Boy Introduction 21/22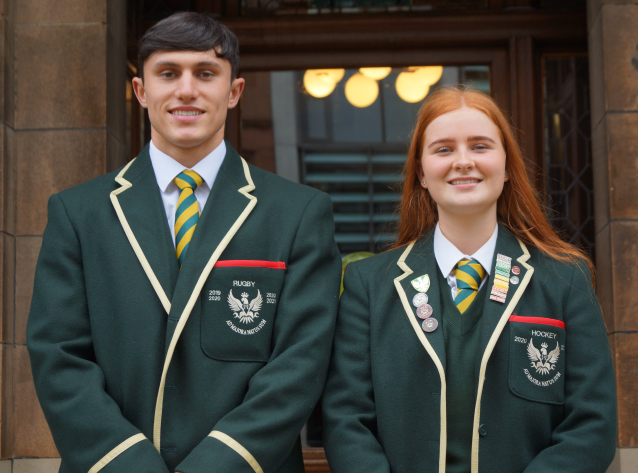 We are delighted to introduce you to our new Head Girl, Eilidh B., and Head Boy, Theo M.
Eilidh and Theo have shown outstanding dedication to college life, and in their final year at the College will take on these well-deserved roles.
What better way to kick off their term than with a few inspiring words? Our new captains have recorded a short introduction which you can view here.
As well put by both captains, this past year has been difficult for many aspects of school life, but there is still so much to be thankful for. We can't help but feel excitement for what is to come under Eilidh and Theo's captaincy - and we look forward to seeing more of them soon!