3rd April 2020
James Stuart, Lord Gordon of Strathblane CBE (RIP)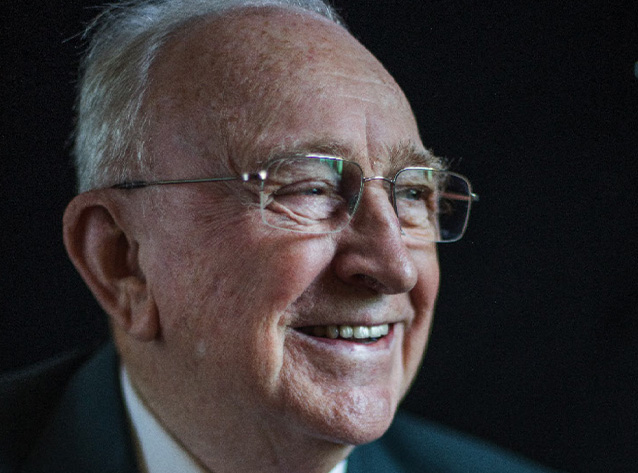 James Stuart, Lord Gordon of Strathblane CBE (RIP)

1936 - 2020
It is with great sadness that we have learned today of the passing of former pupil, Lord Gordon of Strathblane, or simply 'Jimmy', as he was known to his friends and former pupils.

James Gordon was a pupil at St Aloysius' College from 1946 to 1953 and after graduating with an MA in Classics from the University of Glasgow, he returned to the College to teach Latin from the late 1950's until the early 1960's.

In the 1964 General Election he contested the East Renfrewshire seat for Labour. He went on to work as Political Editor at STV between 1965 and 1973 when he left to set up Radio Clyde which commenced broadcasting on 31st December that year. He remained as Managing Director until 1996 when he became Chairman of what had grown into Scottish Radio Holdings until 2005. He was also a non-executive director of several listed companies, and a member of BP's Scottish Advisory Board 1990-2003.

He Chaired the Scottish Tourist Board/Visit Scotland from 1998-2001 and the Scottish Exhibition and Conference Centre from 1983-89 and was a Member of Court at University of Glasgow 1983-97, a Board Member of the Scottish Development Agency 1981-90 and a Trustee of the National Galleries 1998-2001.

He was awarded the CBE in 1984, became a Life Peer in 1997, and was awarded Honorary degrees from Glasgow and Glasgow Caledonian Universities, the Lord Provosts Award for public service in 1994 and a Lifetime Achievement Award from Glasgow Chamber of Commerce in 2015.

In 2019, he was the first inductee into the Old Aloysian Hall of Fame at St Aloysius' College, awarded for his services to broadcasting and public life. You can read his feature here: https://bit.ly/2wbqA3q

He will be deeply missed by all those who knew him as a true gentleman with a generous spirit. A man of great faith, of a real sense of public service who rose above party politics as a true champion of the role of the Lords in British democracy.

He is survived by his wife, daughter, two sons, and four grandchildren.
Our thoughts and prayers are with them.