Outdoor Education
Junior
1st May 2019
John Muir Award 2019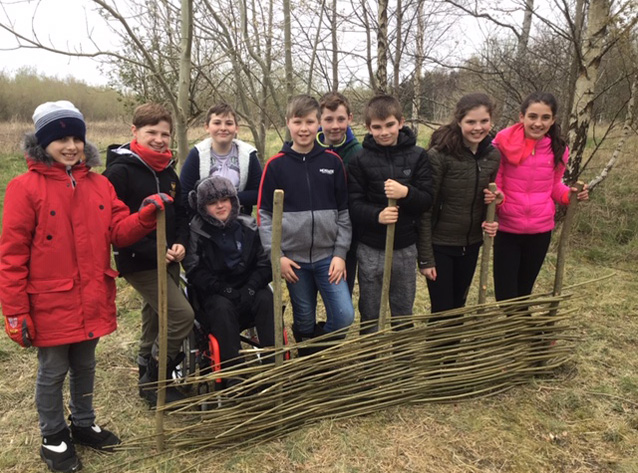 John Muir Award 2019
Delight in Learning
The John Muir Award is a national environmental award scheme. It encourages people to connect with, enjoy and care for wild places. It encourages the discovery and conservation of the outdoors, in a spirit of fun, adventure, and exploration. Every year, our P7 pupils attend a three-day session as part of this scheme.
"Continuing on from the success of previous years of the John Muir Programme at St Aloysius', we were in the company of Patrick McGlinchey, who has been a regular presenter on the BBC programme 'Landward'. Patrick has teamed up with the College's Outdoor Education Department to provide a fully engaging session of activities for our pupils. This will be connected to the book that pupils will have been reading - the critically acclaimed novel by Michelle Paver, 'Wolf Brother'.
Activities throughout each of the John Muir Days will be based around the book, along with classroom discussions to help encourage a positive and caring relationship with nature.
During April, we will have a Discovery & Exploration excursion to Cambuslang Community Woodland and a further day trip to Lochwinnoch RSPB reserve where we will be participating in a seasonal conservation project."
- Ms Lamarra