OA
Whole School
21st February 2019
Lord James Stuart Gordon of Strathblane CBE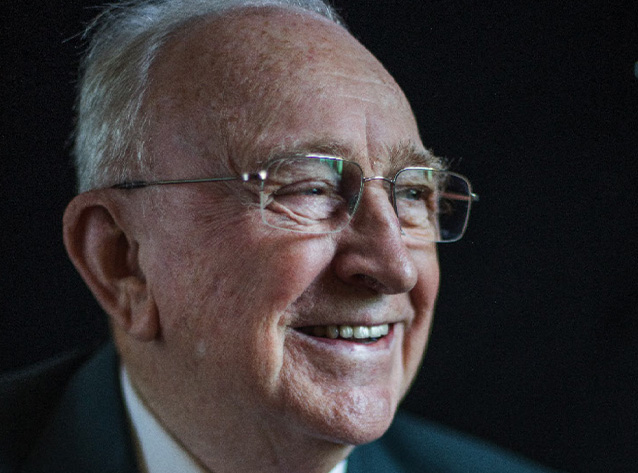 OA Hall of Fame 2019
Recognised for his services to Broadcasting & Public Life
Lord James Stuart Gordon of Strathblane CBE
To kick start the 2019 OA Hall of Fame we will be recognising class of 1953 alumnus Lord James Stuart Gordon of Strathblane CBE for his services to Broadcasting & Public Life.
Last week, Lord Gordon visited the college to speak to our senior school pupils about his time as a young Aloysian and what great things have happened since he hung up his green blazer.
Lord Gordon told our pupils how drastically technology had changed since he was a student at the college, explaining how lucky our pupils are to have access to a world of information at the touch of an iPad!
Biography
In 1973, James left his position as Political Editor of STV to set up Radio Clyde which commenced broadcasting on 31st December that year. He remained as Managing Director until 1996 when he became Chairman of what had grown into Scottish Radio Holdings until 2005. He was also a non-executive director of several listed companies, and a member of BP's Scottish Advisory Board 1990-2003.
From 1998-2001, he chaired the Scottish Tourist Board/Visit Scotland and the Scottish Exhibition and Conference Centre from 1983-89 and was a Member of Court at University of Glasgow 1983-97, a Board Member of the Scottish Development Agency 1981-90 and a Trustee of the National Galleries 1998-2001.
He was awarded the CBE in 1984, became a Life Peer in 1997, and holds Honorary degrees from Glasgow and Glasgow Caledonian Universities, the Lord Provosts Award for public service in 1994 and a Lifetime Achievement Award from Glasgow Chamber of Commerce in 2015.
He is married with a daughter and two sons, and 4 grandchildren.