Whole School
26th March 2019
Miss H and Mrs C are doing the Mighty Stride Kiltwalk!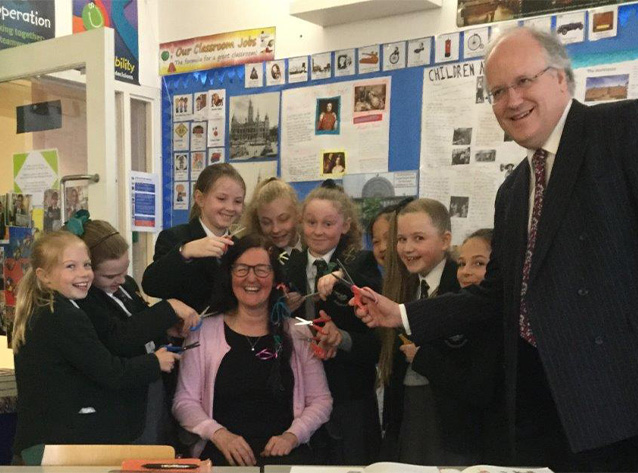 This year Miss Hegarty and Mrs Carmichael are doing the Mighty Stride Kiltwalk on Sunday, 28th April, 2019.
Miss Hegarty is walking to raise funds for Adam Rafferty, who is a family friend. Adam is 5 years old and suffers from a rare neurological disorder called Sturge Weber Syndrome and Chorea - a form of athetoid cerebral palsy. These conditions mean that Adam struggles to balance, walk and to communicate verbally. He needs constant care and is captivated by sensory resources which soothe and calm him. It is hoped that money raised will assist in his medical and developmental needs.
In addition to this, if she exceeds her target of £2,000 then she will be cutting her hair and donating it to The Little Princess Trust.
Visit Miss Hegarty's donation page: https://bit.ly/2HHvGYx
Mrs Carmichael is also taking on the challenge this year and will be walking to raise funds for Revive MS Support- a charity that provides vital therapy, advice and support to people affected by Multiple Sclerosis (MS) in the west of Scotland. The work done at the centre enhances well-being and empowers people affected by MS to help them live full and productive lives. She knows first-hand the difference the centre makes to those who visit and their families.
Visit Mrs Carmichael's donation page: https://bit.ly/2WbzdlS