18th March 2021
OA TALK SERIES: Professor John Haldane (1971)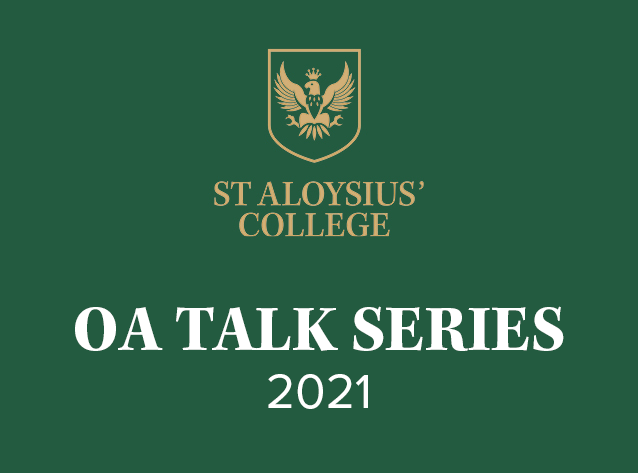 "A Life with Images and Ideas"
Join us for our second inspirational OA Online Talk this year, taking place on:
Monday 29th March 2021 at 7.30pm (UK Time) via Zoom.
We are delighted to welcome Old Aloysian Professor John Haldane (1971), Emeritus Professor of Moral Philosophy at the University of St Andrews. Regarded not only as one of the 50 most influential living philosophers but also one of the 50 most influential Catholics, Professor Haldane will share his experiences of the worlds of Philosophy and Art and explain how they cut through the ordinary measures of time and history. He will also reflect on their place within Scottish culture, and the great disruption to and transformation of each that resulted from John Knox's Reformation.
The Zoom link to join the event on the night will be generated automatically once you have registered.
Throughout Professor Haldane's years at the College, his main interests were in Art, English and Religious Education, but once he arrived at Hill Street, the Baroque revival St Aloysius' Church and the Art Nouveau Glasgow School of Art were his added encouragements to think about images and ideas. When he left the College and Scotland, he began more than a decade of studies in Art, in Philosophy and lastly in Architecture. Thereafter he returned to St Andrews where he remains, although he spends time teaching at four US universities. Throughout these years he was fortunate to pursue his interests in images and ideas, which he maintains are the enduring creations of the human mind and the most portable of our possessions.
Do join us on 29th March for what promises to be a stimulating talk and a short Q&A will be held afterwards.
Event : Old Aloysian Online Talk Series – "A Life with Images and Ideas" presented by OA Professor John Haldane, Emeritus Professor of Moral Philosophy at St Andrews University
Date : Monday 29th March 2021
Time : 7.30 – 8.30pm UK Time
Register here