Academic
Junior
4th February 2020
Pupils wow at the Morag McDonald Science Fair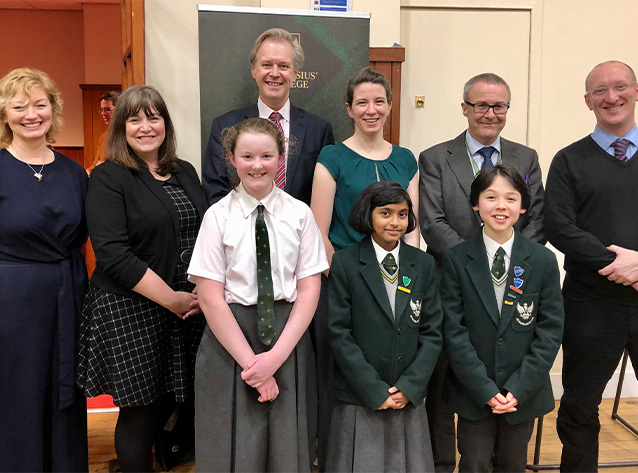 Last week, our Primary 7 pupils pulled on their lab coats for the annual Morag McDonald Science Fair!
It was a fantastic evening of experiments, demonstrations, and engineering and all our pupils should be very proud. Our three judges and Senior School science teachers, Dr. Swan, Dr. Jobson, and Mr. O'Duffin, commented on how brilliant our pupils were and how well they communicated their ideas during their interviews.
Ultimately, it is a competition and after much debate and thoughtful consideration the winners were announced as Jaanuka S. (Prep Skye) "Electricity from a wave generator", Amelie B. (Prep Skye) "Does voltage affect the strength of an electromagnet?" and John-Francis K. (Prep Staffa) "Desalination".
Well done, Primary 7!