28th January 2020
Robin Sieger Presents First Business Network Event of 2019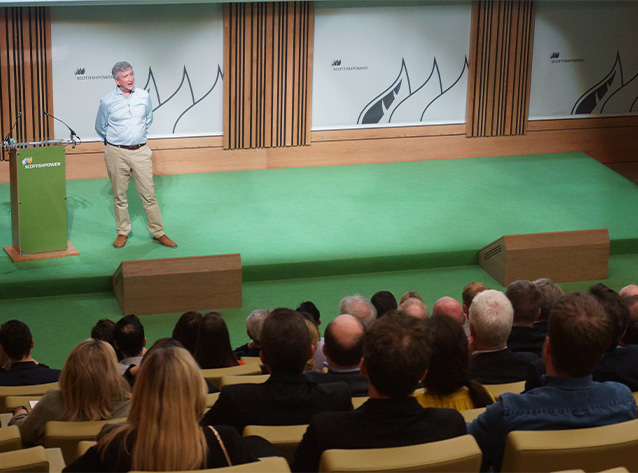 Robin Sieger Presents First Business Network Event of 2019
Last week, we were very pleased to present our first Business Network event this year, which was held at the fantastic ScottishPower HQ in Glasgow.
Our keynote speaker was Robin Sieger (OA 1974), who is a motivational speaker and international bestselling author. Robin delivered his presentation "Success. Chance or Design?" talking his audience through lessons learned from a more unconventional approach to business and the pursuit of true success and purpose.
Robin's humour and ability to connect emotionally with audiences has seen him become the first choice speaker at major conferences for some of the world's most successful companies, including Microsoft, IBM, Coca Cola, Nokia, and HSBC.
What a thoroughly successful and enjoyable Business Network event. Sincere thanks to Robin Sieger, our Keynote Speaker, for his inspirational presentation, and to Charles Langan, our generous host.
Look out for details of our next Business Network event in November 2019.