Music
Junior
4th December 2018
Rookie Rockstars Present St Aloysius' College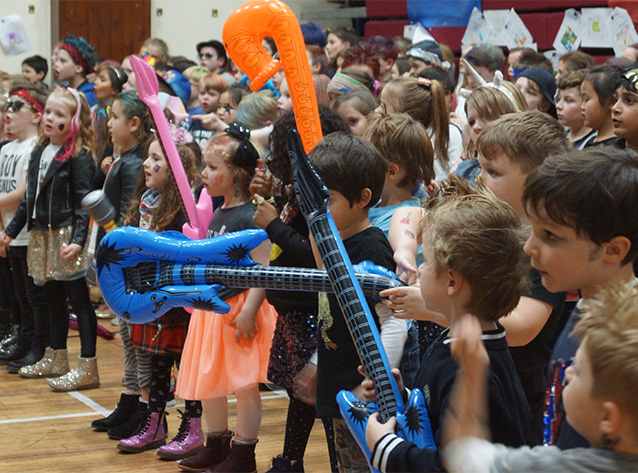 Rookie Rockstars Present St Aloysius' College
Delight in Learning
In support of Anti-Bullying Week, our Junior School welcomed Dave from Rookie Rockstars into the College.
The Rookie Rockstars Programme is an initiative that was created to give children the opportunity to work with professional musicians, learning original songs, recording a CD and performing in a concert at the end of the week.
The aim of the programme is for pupils to participate in a unique learning experience which tackles anti-bullying, and aims to promote confidence, self-esteem, and positive friendships.
------------------------------------------------
Our pupils (sorry, our Rookie Rockstars) had a very busy week last week learning songs, dance moves, and recording a CD with professional musicians!
After a week of hard work, the children were very excited to showcase their learning to family and friends at their concert.
Mrs Brady, Head of St Aloysius' College Junior School, commented: "Rookie Rockstars is a wonderful charity. Our children had an amazing few days of high energy rehearsals and put on two of the most entertaining shows this week with very clear messages promoting our Jesuit values and virtues. What a wonderful way to endorse National Anti-bullying week. In the words of Erin, our CD Cover prize-winner, 'Don't be a bully, be a Rockstar!"