Senior
18th March 2019
S5 Big Sleep Out!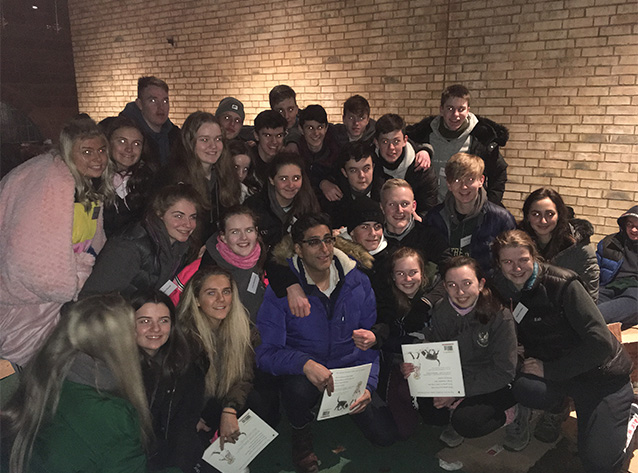 S5 Big Sleep Out!

A huge well done to 48 of our S5 pupils and 11 staff members who slept out overnight in the grounds of the Sports Hall on Friday night to raise funds and awareness for the Bethany Christian Trust charity, which seeks to support homeless people across Scotland.
This was a humbling experience for our pupils, who slept out amidst wind, rain and just narrowly missed the snowstorm at 6am!
One of the highlights of the evening was a special visit from OA Sanjeev Kohli, who popped by to read a bedtime story for the pupils (the classic We're Going on a Bear Hunt). The night was a tremendous success and everyone went home and enjoyed a well- earned rest!
There is still time to donate by visiting our Just Giving page.