Community
Senior
1st March 2019
S5 Sleep Out!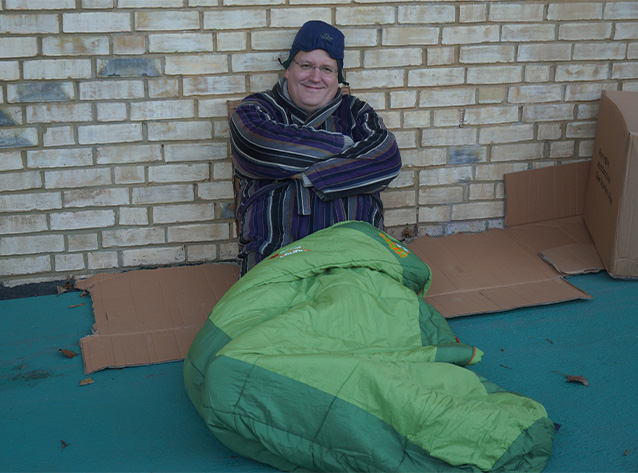 S5 Sleep Out!
This year a group of S5 pupils have been working with the Bethany Christian Trust to organise a sponsored Big Sleep Out on 15th March 2019, to raise the profile of the Homeless in Scotland.
This is a new initiative for the College, and it is a challenge which S5 are enthusiastic about and want to participate in, to catch a glimpse of what it means to experience homelessness so they have decided to Sleep Out in the school car park beside our sports building (accompanied by teachers).
All of the money raised will go towards providing Bethany services which are so desperately required across Scotland. These services save lives and our young people have already received an assembly outlining the amazing work that the charity do. I hope many of you will support this event either by encouraging your son/daughter to participate, or by sponsoring the event, so that together we can not only educate our young people about the hardships many people face but also help end homelessness in Scotland, one person at a time.

What your donation can purchase?
£6 can provide 3 homeless people a packed lunch, hot drink and advice from the care van

£15 can provide accommodation and support for a young person who would otherwise be homeless

£21 can provide a hot meal, a warm bed and support at the care shelter

If you or a member of your family have access to empty cardboard boxes, that we can recycle, we would appreciate if you bring them in to school as soon as possible. These will be used to make shelters for sleeping out. Or, if you or a member of your family are able to donate tea/coffee/juice/biscuits or breakfast items e.g fruit, croissants, cereal bars etc then these would be greatly appreciated too.
If you would like to sponsor us, you can do so by visiting https://bit.ly/2EyDppR or by sending a cheque into the College.