Music
Whole School
26th November 2019
Schola Winter Concert- Tuesday 26th Nov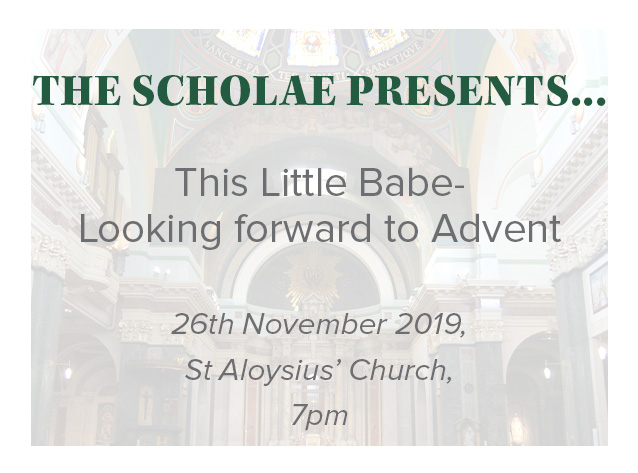 Join us on Tuesday 26th November at 7 pm for the 'This Little Babe' Schola Concert at St Aloysius' Church, which features all four Schola choirs. The concert will last approx. 1 hour.
'This Little Babe' features excerpts from Benjamin Britten's 'Ceremony of Carols', but there will be something for everyone as we approach the season of Advent!
Tickets are £5 for adults (children are free) and can be purchased from reception.
We look forward to seeing you then.