Senior
11th October 2019
ST ALOYSIUS' COLLEGE PRESENTS OLIVER!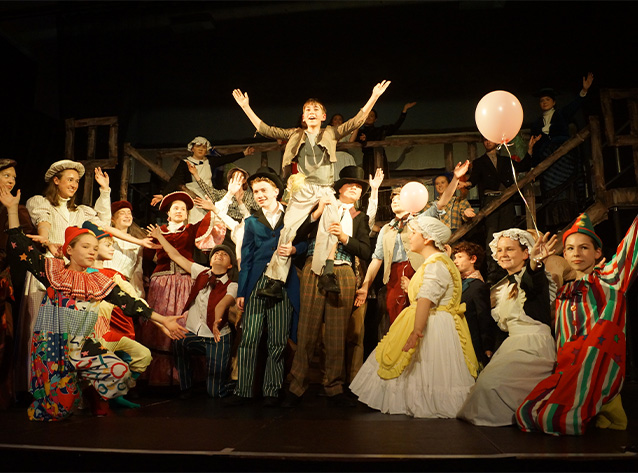 We would like to say a huge thank you to all of our pupils and staff involved in this year's school show Oliver, who dedicated so much of their time to the production and worked tirelessly to achieve such a high standard. Congratulations on an outstanding show!
Director's quote:
"We are bursting with pride for our OLIVER! 2019 cast and crew, as we always are. But this year the students have truly demonstrated their talent, tenacity, camaraderie and real generosity throughout the rehearsal process and during show week and I really think that that shines through on stage. We have all had really good fun creating this piece for our audience.
Working on this production has been a real career highlight for me, and I am so very proud of the work and the children. We all have lovely memories to cherish for years to come!"
Visit our Facebook to view our 2019 School Show 'Oliver!' photo album: http://bit.ly/2q5pRNO
Visit our YouTube channel to watch a clip from the show: http://bit.ly/2IJaOzE