OA
28th November 2019
Stephen Glancey (OA 1978) Presents Final Business Network Event of 2019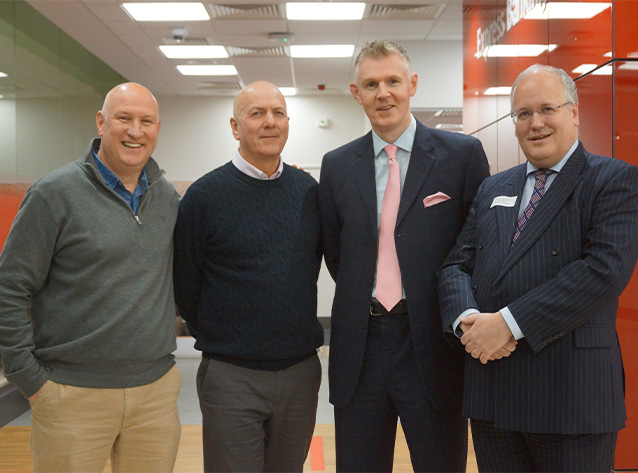 Stephen Glancey (OA 1978) Presents "The Road to Success is Always Under Construction"
On Monday night, we were delighted to present our final Business Network event of this year, which was held at the Santander UK Plc HQ in Glasgow.
Our keynote speaker was Stephen Glancey (OA 1978), who is Chief Executive Officer of C&C Group PLC. Stephen delivered his inspirational presentation "The Road to Success is always under construction" talking his audience through lessons learned from his career and the challenges he faced on his journey to achieve his current success.
Stephen studied English at Glasgow University before undertaking a Diploma in Accountancy. On leaving, he joined Arthur Young in Edinburgh where he spent multiple years becoming a Chartered Accountant before joining Whitbread in Glasgow as Financial Controller. In 1992 he joined Scottish & Newcastle (S&N) based in Edinburgh, initially running internal audit for the Retail Pub and Leisure business including Pontins and Centre Parks. In his 16 years at S&N, he had many roles from finance, transactions, sales, logistics and brewing. When the business was acquired in 2008 by Heineken and Carlsberg he was part of the defence team securing a reasonable price. After doing some consulting in the City, he joined the Irish Cider maker C&C in 2009 and was appointed Group Chief Executive Officer in 2012.
What a thoroughly successful and enjoyable Business Network event! Sincere thanks to Stephen for his thought-provoking presentation, and to Jonathan Kelly for generously hosting us and for providing an overview of Santander Corporate Banking.
Look out for details of our next Business Network event in 2020!