1st December 2020
Success for St Aloysius' at J.P. Morgan Generation Tech event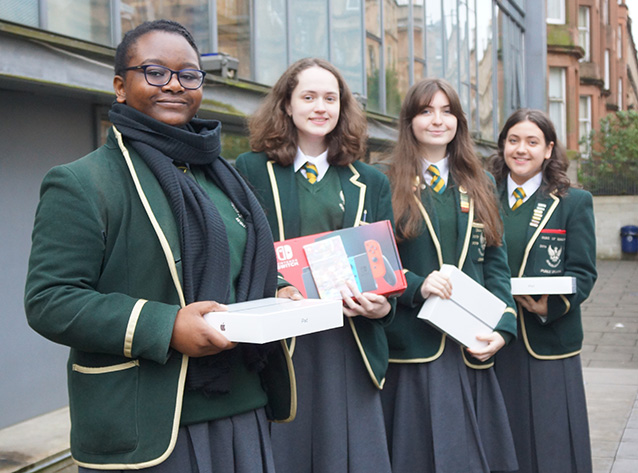 Over the last few weeks, we have had 3 teams of pupils from S4, 5, and 6 competing in the J.P. Morgan Generation Tech event.
On Saturday morning they delivered their presentations at the event closing ceremony in front of an audience of other schools and teachers and all the JPM mentors.
Our S4 pupils designed an app to link foodbanks with online donations, S5 designed an app to find safe cycle routes and S6 designed an app and game to learn about sustainable consumption in the house. The standard of presentation was so high, and the technical skills were excellent.
Of the 8 teams and 4 schools participating, our S4 and S5 teams were joint 3rd (each team member winning an Amazon Echo) and the S6 were first (winning their choice of an iPad, Apple Watch or Nintendo Switch).
Well done girls!