Junior
11th December 2020
We are writers 2020!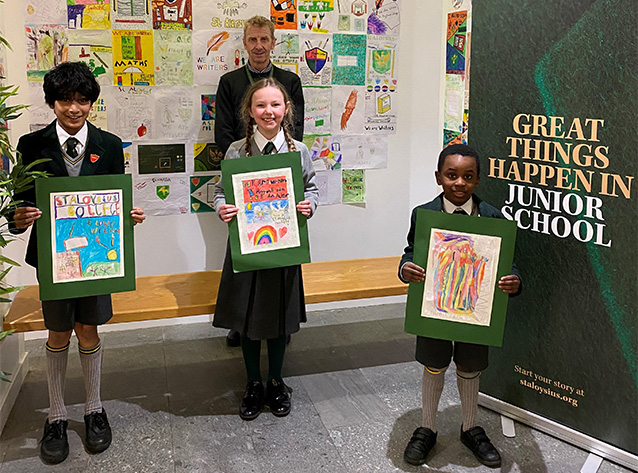 Junior School pupils will once again be writing their own book through Scholastic 'We are Writers'.
A huge well done to all pupils who entered the front cover design competition. Mr Cox (our Junior School Art Teacher) was so impressed with the standard of the entries, that 2 runner up designs were also chosen.
Congratulations to our winner Fallon (P5) for a super design that showed excellent balance and use of colour! Well done to Dylan (P6) and Enoch (P2), our runners up.