Whole School
9th October 2020
Wear it Yellow!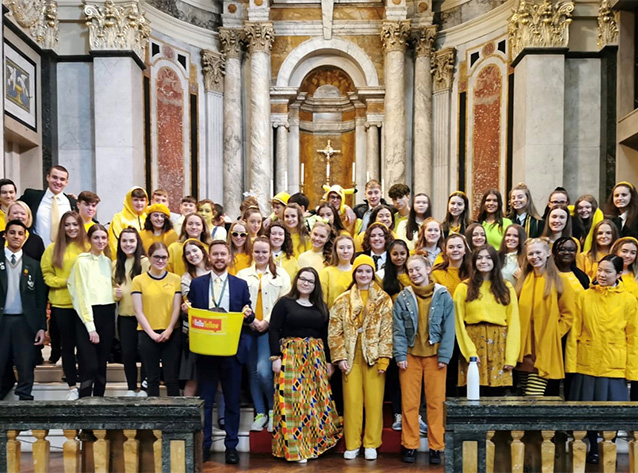 *Photo taken last year*

This Friday, we mark #WorldMentalHealthAwarenessDay with the #WearitYellow campaign 💛

Pupils in the Senior School will spend some of their form time talking about mental health, which is more important than ever with the backdrop of COVID and lockdown restrictions, and the potential impact on young people's mental health.

All pupils in the college are encouraged to wear yellow to help raise awareness. This can be done by accessorising uniforms with yellow ties, socks, hair ties etc.

Ordinarily pupils would be encouraged to make a small donation (£1) to 'wear it yellow'. Due to current restrictions, any fundraising has to be cashless. As such please consider donating using the justgiving page: https://bit.ly/34CcCEJ

All proceeds will be donated to Youngminds; the UK's charity for young people's mental health.

#WearitYellow