Senior
13th June 2019
Weegie Wullie!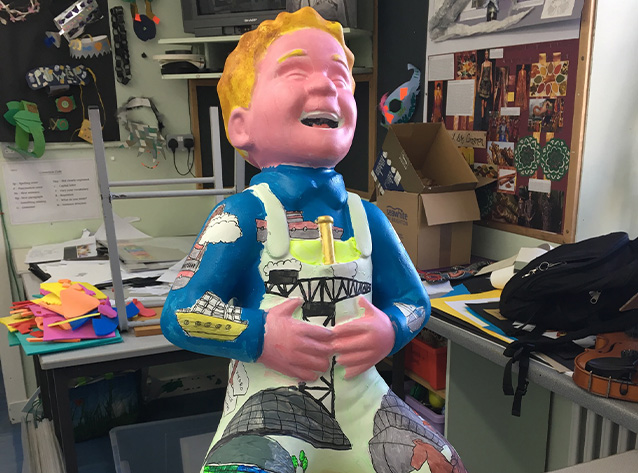 'Weegie Wullie'
Since March, a trio of S5 pupils have been collaborating on the design and decoration of an 'Oor Wullie' statue, marking our contribution to the Oor Wullie's Bucket Trail being organised by Glasgow Children's Hospital Charity.
Margaret Harvie, David McIntyre and Charlotte Mathews have created 'Weegie Wullie' who is adorned with Glasgow landmarks and little nods to the history of the Dear Green Place.
During the Higher exams, the finishing touches to the statue were added by Evie Wilson and Charlotte Brannigan (both in the new S4). If you'd like to pay him a visit, 'Weegie Wullie' will be on display in the Buchanan Galleries from Monday 17th June!