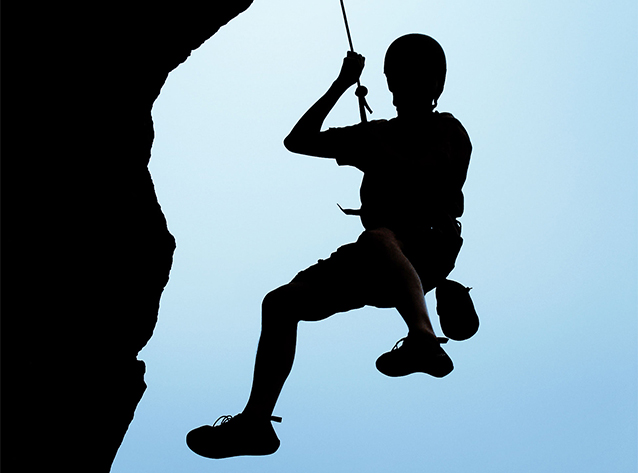 Outdoor adventure helps our pupils to develop the intel­lectual, physical, emotional, aesthetic and spiritual aspects of their personalities. Weekly outdoor education improves health and fitness through physical activity and also devel­ops long term positive attitudes towards an active lifestyle. The progressive outdoor program is delivered through excursions, weekly after school sessions, and ongoing in­itiatives.
Our programme offers pupils a broad experience of nature, a sense of open space, fresh air, adventure, and vital time away from the city and includes activities such as indoor and outdoor climbing, skiing, orienteering, mountain biking, trail running, team-building challenges, kayaking and canoeing.
Duke of Edinburgh Award
St Aloysius' College is the largest provider of the Duke of Edinburgh Award amongst Scottish Independent Schools.
The Duke of Edinburgh Award (D of E) is the world's leading youth achievement award. The award develops a host of personal and interpersonal skills through physical, challenges and commitments to skills and volunteering. Each level of the award culminates in a challenging, but rewarding, expedition. Over the past year this has included walking or cycling in the Scottish Highlands, and canoe­ing in scenic lochs and rivers.
There are three award levels: Bronze, Silver, and Gold. Although most pupils will complete at least one award over their time at the College, we are proud to have many pupils who have completed all three awards. This achievement not only compliments our pu­pils' academic attainment and CVs, but gives them a life-enriching and unforgettable experience.
In addition to the Duke of Edinburgh, we have an extensive Outdoor Education programme that includes climbing and kayaking. You can find full details in our Co-Curricular booklet here: