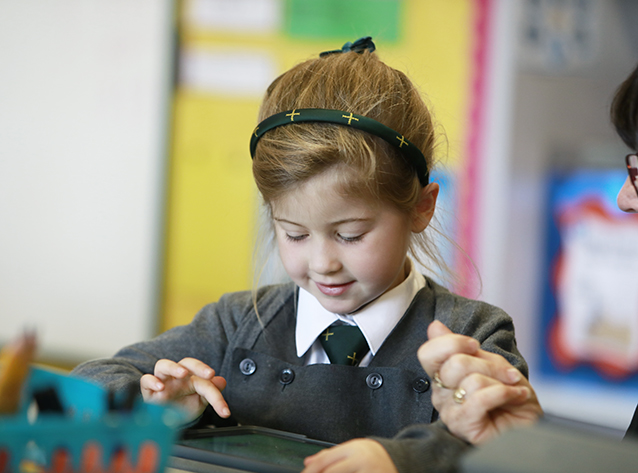 Welcome to the St Aloysius' College Junior School, a place where each child is known and loved as an individual and academic achievement goes hand-in-hand with making a difference in our community and the wider world.
The Junior School comprises of Early Years and Junior Years, with a special progression year in Primary 7 to ensure children are fully prepared for making the step into Senior 1.
Early Years involves Kindergarten to Primary 3 children, providing a happy and friendly environment in which pupils can blossom.
Primary 4 to Primary 7 children move through the Junior School in inspiring surroundings, where they can flourish as people whilst being prepared academically for Senior School.
With appropriate class sizes and specialist subjects in Languages, Art, and Science, our Junior School has a proven track record of success.
Our pupils' English Language skills are well ahead of expected age of attainment:
P3 (picture vocab) - 29 months ahead
P4 (word decoding) - 23 months ahead
P5 (comprehension) - 18 months ahead
P7 (reading) - 24 months ahead
Our Maths scores are significantly above the national average:
P3 - 97% A-C pass
P5 - 100% A-C pass
P7 - 95% A-C pass
However, academic achievement is only one part of a wider mission of the Junior School as we continue to develop the 'whole person' through our five key aspirations – Personal Excellence, Delight in Learning, Faith and Values, Care & Respect, and Make a Difference. Link to each website section
Our Junior School is based within our Glasgow City Centre Campus.
Address- 56 Hill Street, Glasgow, G3 6RH
Phone- 0141 332 9200
The school day commences at 8.55am and staff will be on duty from 8.30am in the playground to supervise the children. The school day ends at 3.20pm however Children can attend After School Clubs until 4.30pm then transfer to After School Care until 6pm.