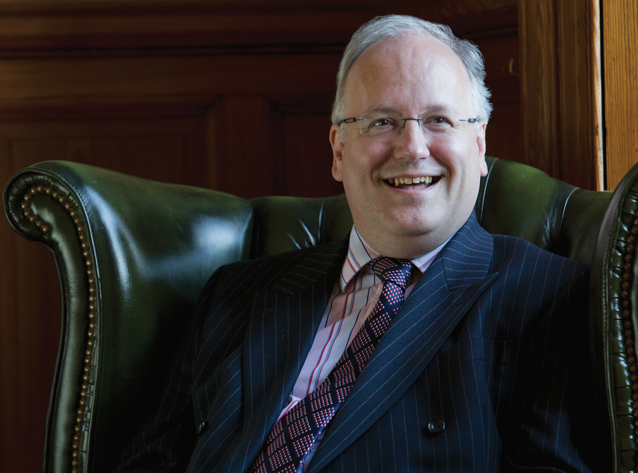 As soon as your child slips on the Green Blazer, he or she becomes part of an educational tradition which dates back 500 years and is practised all over the world.
As Scotland's only Jesuit school, St Aloysius' College embraces a distinctive form of Catholic education which places formation of the whole person at the centre of all learning. Our young people not only have their academic potential ignited, but are also taught to look on the world with empathy, offering their talents and energies for the benefit of others. The Green Blazer has come to symbolise our mission, which sees pupils achieve academic success without losing their interests outside the classroom, taking on challenges with a sense of fun.
As a school we use the five elements of Jesuit Education – Intellectual Formation, Magis Curriculum, Religious Formation, Pastoral Care and Perspectives and Horizons – to frame the Aloysian experience.
We want our pupils to discover personal excellence, developing a delight in learning within a caring and respectful environment. We look to instil a strong set of moral values through the teachings of the Catholic Church, which we hope will encourage pupils to look beyond themselves and use their education to make a difference in the wider world.
We allow our young people to start their journey of discernment, which we hope will be a fulfilling adventure, shared in partnership with our strong educational community. We want each of our pupils to have the opportunity to carve out their own, unique Green Blazer story.
Being Aloysian continues after life at school is over, we want pupils to understand that to continue learning all through life is most important. We have a great tradition of former pupils, known as Old Aloysians (OAs) and are confident in our roots – making our community extremely proud of its heritage having shared in a memorable educational experience wearing the Green Blazer.
I hope our website gives you a sense of our aspirations for your children and welcomes you into a community that exists not only on Garnethill, but the wider world.
Matthew Bartlett
Head Master